Voilà. On y est.
Vendredi 12-12.
Et immanquablement, la playlist de l'année.
L'intégralité
, une petite semaine à votre disposition en download, parce qu'il faut acheter des disques aussi.

Here we are. December the 12.
My playlist of the year !
You can download the whole thing here for a week only. Or track by track. Up to you. Please keep going buy songs. luv.
Le Knout of the year
: Bon Iver
Sublissime photo de Maud Taylor. Luv
Sans rapport avec mon ego,
For Emma, for ever ago
de Bon Iver
,
le plus beau disque à écouter sous la couette en se disant qu'on va s'en sortir. Si ça avait été moi la méchante Emma, j'serai revenue lui faire un calinou direct.
Without any link with my name and ego,
For Emma, for ever ago
de Bon Iver
, is the nicest record ever to listen to in bed and let you believe that "everything is gonna be ok". If I had been the ugly emma who left this guy, i would have come back straight ahead
and hug him for ever as well.
*Download Bon Iver
-
Re: Stacks (YSI mp3)
* Groove : 4/12
with a jug. luv.
Le Poteau du 12
: Sébastien Tellier
Sexuality
m'a valu une plainte de mon voisin alors que j'étais seule en train de groover comme une vieille gourgandine à 2h du mat'. Une ode au poil et au sexe. Le disque de l'année.
L'amour et la violence, un chef d'oeuvre.
Un remix à écouter à 6h12 du matin.
My fuckin' neighbor went to the police to complaign about noise once after i was listening, home alone, Sexualitity. This is my pole dancing album of the year. Hair and sex. L'amour et la violence : Chef d'oeuvre.
This is a remix to listen to after 6:12 am.
*Download Sébastien Tellier
-
L'amour et la violence (le défi remix) (YSI mp3)
* Groove : 12/12


L'American boy de 2008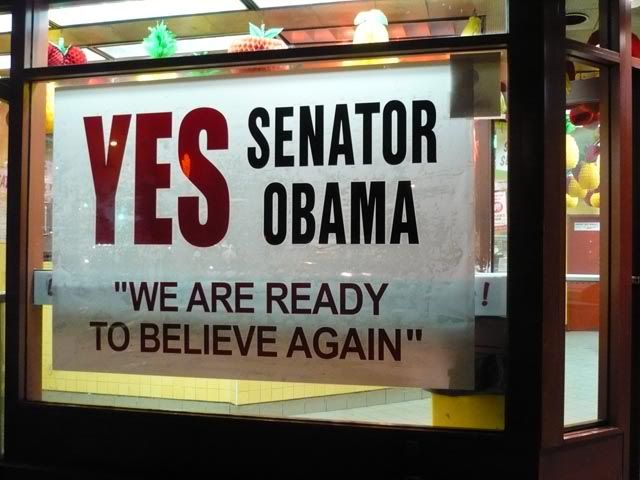 Je veux retourner à NY. Je veux voir si l'Amérique a changé.
Cette photo a été prise dans East Village par une jolie journée d'août 2008.
Luv.
Buddies, i want to come back to NY. I also wanna see if America has really changed. This picture was taken in East village in august 2008 by a lovely afternoon. Miss ya. Luv.
*Download Estelle
-
American Boy feat. Kanye West (YSI mp3)
* Groove : 12/12
Le live que je veux revoir : Poni Hoax

Sans doute le morceau le plus énervé de cette compil' du 12
,
Pretty Tall Girl
s me fait l'effet de ces bombes de rock qui nous obligent à se secouer les cheveux comme des chèvres en chaleur. Nicolas Ker est fou. Oui. Et c'est tant mieux. Sur scène, j'ai dû ramasser ma bouche après leur concert. Impressionnant. Impressionnée. C'est ce qu'il s'appelle faire une tête de poisson rouge..
Once, you'll need to see those guys live. This track is without any doubt the most enraged tune on this compilation of the year. But, this is a real rock'n'roll song will make you believe you're a mad goat. Please, buy a ticket and run to their show.



*Download : Poni Hoax

-

Pretty Tall Girls (YSI mp3)


* Groove : 9/12



La régression de 2008 : Natalia Imbruglia
Je l'ai joué au Pop In le soir de la Saint-Valentin. On était 12 dans la cave et c'était même pas la lose.
Toutes les filles m'ont remercié.
You're a little late, i'm already torn
Houououh Houuuuuuu houuuu hooooouuuuu
The most typical girly song who talk to other girls. I've played it on valentine's night. If you're a girl, you understand.
You're a little late, i'm already torn... Houuuuhouhhhhh
*Download : Natalia Imbruglia
-
Torn (acoustic) (YSI mp3)
* Groove : 8/12
Mon amour pour la vie
Décidément, il a beau être devenu scientologue, Beck reste l'un de mes grands amour pour la vie aux côtés de Bowie. Son dernier album,
Modern Guilt
, devrait être prescrit à tous ceux qui ne croyaient plus en lui.
Moi, je t'aimerai toujours, tsais.
I'm in love with Beck as I'm in love with Bowie. For ever. Modern guilt should be prescribed to all the people who stopped believe in him.
But I will love you for ever, doesn't matter the scientology.
*Download : Beck
-
Walls (feat. Cat Power) (YSI mp3)
* Groove : 11/12
Au secours, je suis polytoxicomane : Empire of the sun

Par un drôle de dimanche bizarroïde de retour des Trans, on m'a fait découvrir Empire of the Sun.

Je l'ai écouté 1212 fois. Je crois.
Une copine m'a dit : "ça me rentre dans les pores", moi, ça me traverse tellement les veines que j'ai l'impression d'être un petit dindon poursuivi par un coq.
Diable !
Et cette petite voix...
Alors, faites play. Et imaginez.
Rappelez vous vos vacances de l'été 2000 : Phoenix,

United

, un album tellement happy (avec ou sans H) qu'il a tourné en boucle dans votre voiture. Mais là, vous faites la route entre Adelaïde et Sydney - les Empire of the Sun sont Australiens - et tout y est : les paysages fous, le coude sur la portière, la décapotable (le toit ouvrant), les lunettes de soleil, une tite clope, votre chéri(e), vos potes, et ça en fond sonore :
- oui, la vie est vraiment simplement jolie.
Après, ça marche aussi à la maison, en pilou, dans le métro, devant votre ordinateur...
Mais ils sont où les kangourous ?

I feel like a drug addict who need a rehab. This tune is just driving me crazy. I think about Phoenix's first album. I wanna be on holidays. Driving in Australia between Adelaide and Sydney - Empire of the Sun are Australians - and just be simply happy. Having a ciggie, sunglasses, my boyfriend, friends, whatever but just bloody play this tune.
*Download : Empire of the sun
-
Walking on a dream (YSI mp3)
* Leur indispensable Myspace (une mention spéciale itou pour

We Are The People)



* Groove : 12/12
House on the 12
: Hercules & Love Affair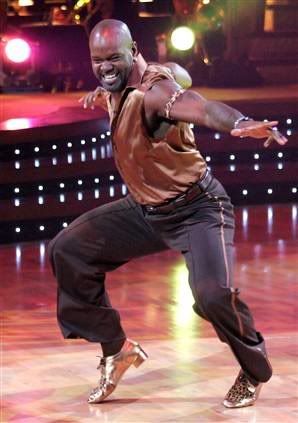 J'ai pas aimé Hercules & Love Affair live mais c'est pas très grave, leur album vaut quand même le détour. La première fois que j'ai entendu ce remix, je me suis revue à Londres au Ministry Of Sound en 1996, le sourire scotché. Il y a 12 ans, oui oui, c'est ça.
Frankie Knuckles, il mérite tellement son surnom de "pape de la house" que ça pourrait presque me convaincre de me convertir un jour à une religion musicale... Dehors les pompiers de 2008, this is real house music.
I absolutely didn't like Hercules & Love Affair live show, but who cares ? Their album is worth, though. On this remix, i felt exactly the same as i was in London, 1996, Ministry of Sound. Smile stocked on the head. 12 years ago... yes dear.
This is really house music, you faggot firemen of 2008, listen to that.
*Download : Hercules & Love Affair
-
Blind (Frankie Knuckles remix) (YSI mp3)
* Groove : 11/12
Le "On n'a pas pu leur échapper en 2008" : MGMT
Qui n'a pas écouté les deux mignons ?
Ici, les Soulwax remixent une fois de plus un énorme tube comme des cochons mais c'est toujours jouissif. Pimpon les pompiers, on y est. Mais c'est pas grave.
J'ai pris cette photo à Montréal, juste après que les MGMT m'aient raconté leur première "naked party (à lire dans Tsugi). J'ai beau savoir que c'était des conneries, ils m'auront quand même fait marrer. :)
E

verybody heard about MGMT. Here is a "piggy" Soulwax remix, bloody always great. I took this picture in Montreal this summer while MGMT was talking me bullshit about a "naked party" they've played at. They made me laugh, though.
*Download : MGMT
-
Kids (Soulwax "comme des cochons" remix) (YSI mp3)
* Groove : 12/12
Le nouveau mot de 2008 : Le Mujargon


Voir Mujava en vrai, ça fait un peu comme quand on regarde cette vidéo. Haan comme c'est méchant.
Township Funk
, son tube, est joué par les djs de toute la planète mais notre Mujava ne vit pas très bien cette toute fraîche célébrité. A Rennes, il a fait en clôture des Trans un Mujavamix ethnique batucadisant et pénible... on attendra qu'il fasse un vrai bad backstage pour définitivement l'appeler Mujabad. C'est triste.
Mais on a inventé le Mujargon les copains !
I absolutely can't translate that. We're inventing new words, in french, in whatever... You don't care. Except knowing that apart this hit, Mujaba is named Mujabad in French and it should make you laugh.
*Download : Dj Mujava
-
Township Funk (YSI mp3)
* Groove : 11/12
Le "snif j'adore" de l'année : Lykke Li
J'ai découvert Lykke Li alors que j'étais légèrement déprimée. J'ai plus pu décrocher. Sur ce remix, j'ai envie de faire des bisous.
I was totally depressed the day i've discovered Lykke Li. I couldn't stop listening to her album. On this remix, i just want to kiss somebody.
*Download : Lykke Li
-
A little Bit (Loving Hands remix) (YSI mp3)
* Groove : 11/12
L'espoir pour 2009 : Flairs

Enfin enfin enfin ! Ayé ! L'album arrive en février, ça s'appelle

Sweat Symphony
et ça groove juste ce qu'il faut.
Mais on y reviendra sur le Flairounet, comptez sur moi.
Si vous êtes impatients, allez mater sa vidéo de

Better Than Prince

sur son Myspace.
Here's my buddy, my boy, my groovy man ! Finally the album is coming ! Named Sweat Symphony, it should be released in February. My man is groovin' as ever. Please visit his
Myspace's
web site for a cool video of his hit.
*Listen to Flairs - French Cowboy

*PAS DE DOWNLOAD... FAUDRA ATTENDRE, DÉSOLÉE :)
NO DOWNLOAD- SORRY. LET'S WAIT.
* Groove : 12/12