Velouté de Love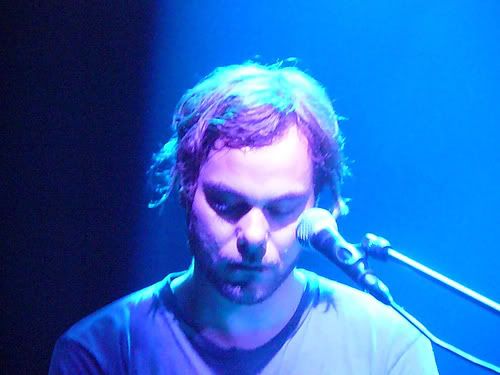 La dernière fois que j'ai vu Raz Ohara sur scène, c'était avec Apparat en 2007 à l'Elysée Montmartre. J'avais alors dit à mes copines : "Ce mec est mon futur mari, les meufs !" Elles avaient dit : "Encore ? Tu vas te calmer, oui, tu dis ça tout le temps !" Mais mes copines mentent.
Et c'était sans savoir que son nouvel album allait me bouleverser.
D'une rare douceur,
Raz Ohara & The Odd Orchestra
s'écoute d'un trait, de préférence sous la couette. Et si Sebastien Tellier reste en tête du podium des disques qui appellent la sieste crapuleuse, Raz, lui, évoque la tranquillité du bonheur et l'hymne au calinou.
Ça vient de sortir chez Get Physical et on ne peut pas dire que les Allemands nous ont habitués à ce genre de disque. Belle belle surprise.
Sweet soup
Last time i saw Raz Ohara, it was in a live with Apparat last year. I told my friends he'll be my husband. How comes you say that again ? Well, ok, i'm totally losing credibility but i swear i didn't know yet that his new album will touch me this way. If Sebastien Tellier is still on the hit for a naughty nap, Raz Ohara does a hymn to the hugs and easy happiness.
It's released on Get Physical, the german label, we're far away from M.A.N.D.Y, Booka Shade or Dj T's productions. Wow. This is a real sweet surprise...
Raz Ohara & The Odd Orchestra - Happy Song